Simplecast recently rebuilt their entire podcast hosting platform and there's a bunch of great features for both new and experienced podcasters.
There is a ton to go through, but what really sets Simplecast apart is their advanced analytics, Recast™, team member features with different access levels, embed player, and other advanced options.
Simplecast
Powerful analytics & innovate sharing features. Get first 2 months 50% off with code ONSIMPLECAST
Simplecast Features
New Show
When starting a new show, Simplecast will walk you through the basic details you'll need to get set up:
Title & description
Artwork
Format (episodic, serial)
Time zone, language, explicit content
Category selection
Owner details
Most settings like artwork and categories can be skipped and configured later, although that could be made more clear.
Once you get to the dashboard, they offer a helpful screen that lets you know what still needs to be added, as well as links to other useful resources:

Importing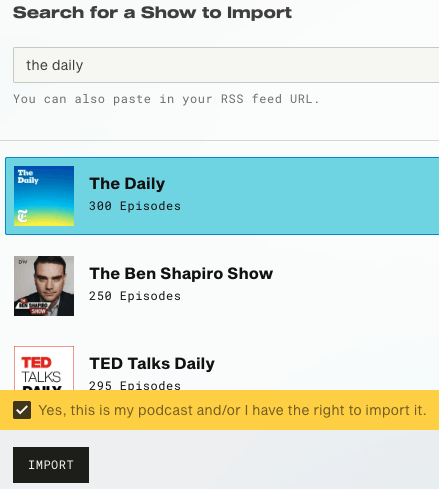 If you're importing your show from another platform, it's a simple search to find your show.
You'll get an email to confirm you're the owner and everything will be populated in your dashboard.
Publishing Episodes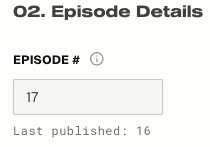 When publishing new episodes, little touches like showing the last published episode title and episode number make a big difference.
On other hosting platforms, I've had to go look up the last episode number I published by editing the episode and finding that setting.
That's just extra effort that shouldn't be needed and I appreciate the thought put into this.

You can schedule episodes to go live at any date and time in the future as well.
Website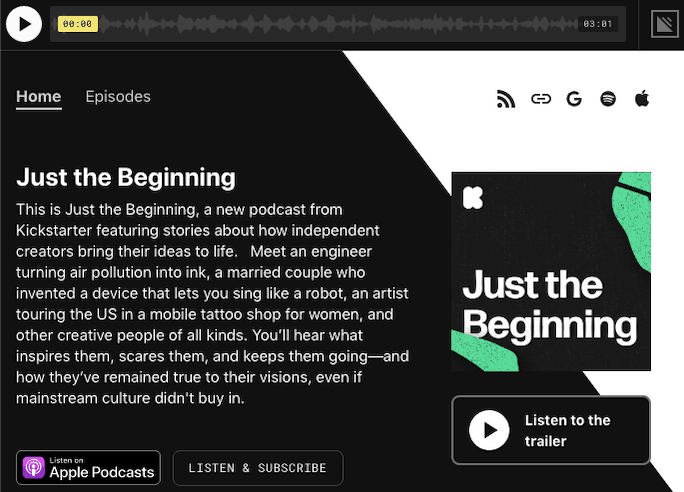 When you're just getting started, it's a big plus to have a nicely designed website that doesn't require a lot of tweaking.
Simplecast's built-in website is that and more.
One cool thing is that the default "Listen on" button changes depending on which device you're on (it's Apple Podcasts in the screenshot above).
You can always get to other options by clicking "listen & subscribe" but I like the focus on one listening platform.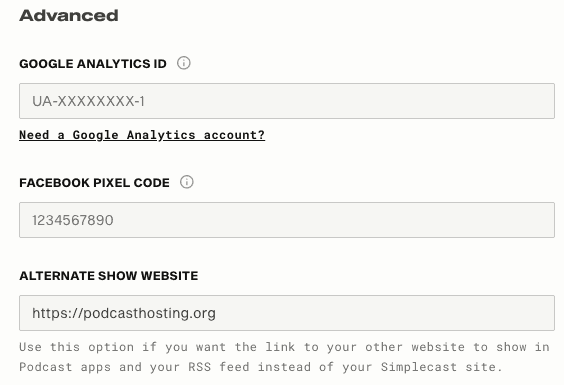 There are also advanced settings to add a Google Analytics ID, Facebook Pixel, or set up a custom domain name.
Embed Player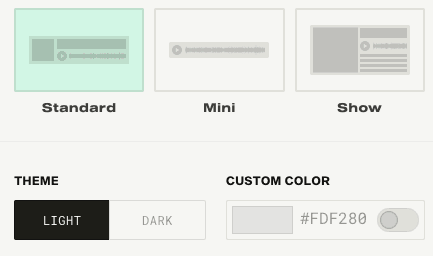 One slightly confusing thing is finding your embed player the first time. It's not in general show settings, but in an individual episode detail page.
This makes sense for the standard and mini player, but it's also the place you'll find the show player as well. The good news is you typically only embed this once.
That said, they do have some of the best players available.
They have light and dark themes, or you can customize the color to match your branding, as well as choose different layout options.
Here's a live sample:
Analytics
There are a bunch of advanced analytics you won't find on other hosting platforms.
I really wish Simplecast (or someone else) would offer detailed analytics like this as a stand-alone product you could use with any podcast host.
Here's a bunch of screenshots to give you a decent preview: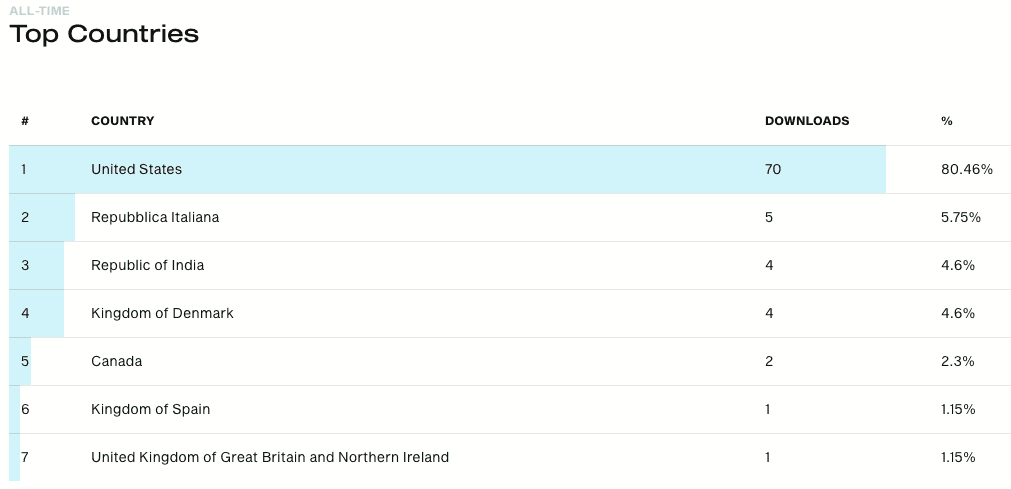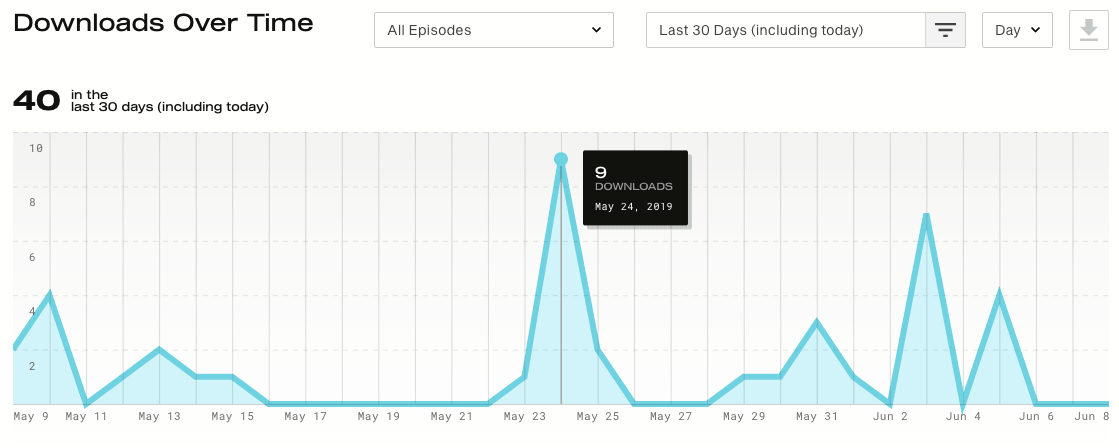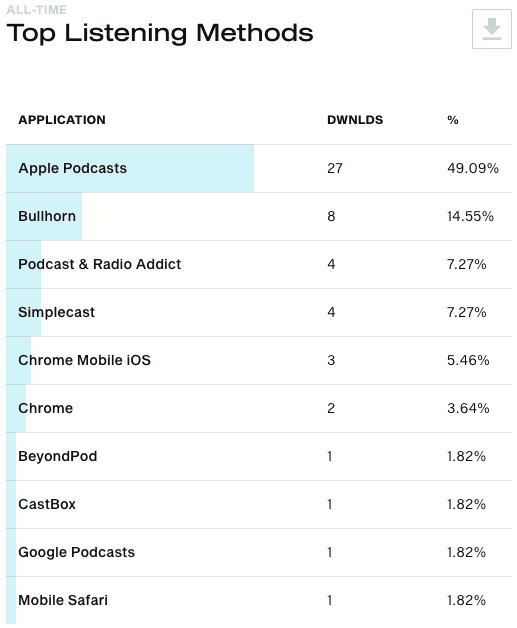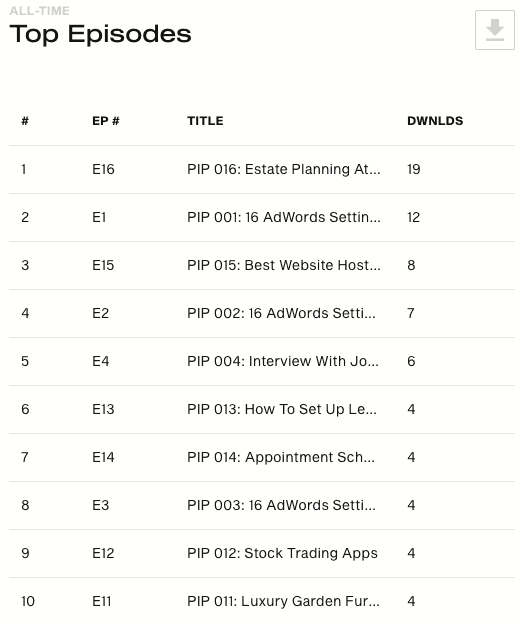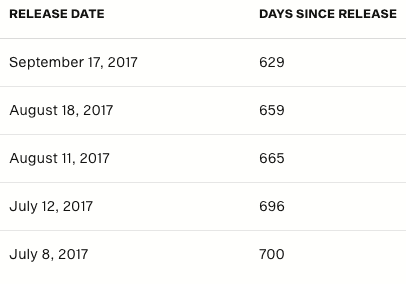 Other Features
There are a handful of other features and hidden things (like the ability to manage a podcast network and have people pay for hosting individually) you'll have to find on your own – plus a full API – but here's a couple of the more important ones:
Recast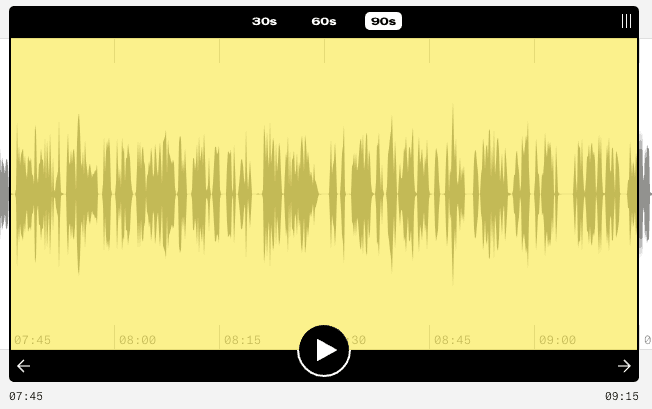 Recast is a public social sharing feature that you or anyone else create short clips of your episodes to share.
You can get to it from your episode dashboard or from the larger embed players.
It's intuitive and easy to use and I love that this is built in – no need for third-party apps to create video soundbites.
Team member management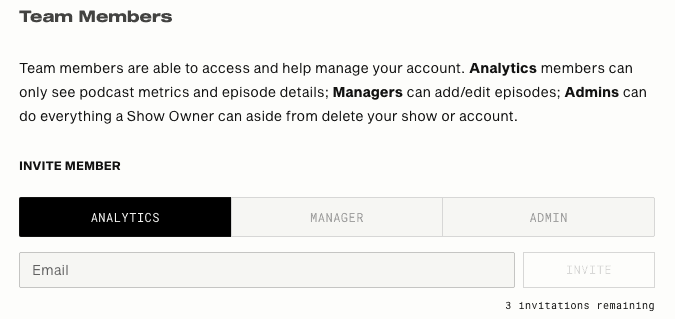 You can set up different access levels for your team members. It's nice that you can set up an analytics user that can't accidentally mess with the episodes.
You can view this list of updates to see what features have been improved or added.
Simplecast Pricing

For those that can't see the screenshot, Simplecast has three main pricing theirs:
Basic – $15/month
Essential – $35/month
Growth – $85/month
There is also a discount if you pay annually.
You'll find quite a long list of features you get on the middle and upper tiers.
Things like the number of team members, web players, analytics, and downloads all vary by plan. You'll notice that many of the features on the bigger plans are geared toward larger teams and people who need more granular analytics.
You can find a basic pricing table at the bottom of their homepage. Click pricing in the menu for the full breakdown.
Need a Simplecast promo code? Get 50% off for 2 months with the code INSIGHTS from our partner site.
Simplecast Pros
Unique analytics
Unlimited storage
Multiple users and access levels
Embed players & Recast™
Simplecast Cons
Additional features require higher-priced plans
Some aspects of the dashboard can be confusing at first
Do we recommend Simplecast?
Definitely! Simplecast has an impressive new platform that you can tell they spent a lot of time on. Plus there are a bunch of new features coming soon.
Simplecast
Powerful analytics & innovate sharing features. Get first 2 months 50% off with code ONSIMPLECAST
Simplecast Alternatives
People often compare Simplecast to other podcast hosting companies. Here's a quick highlight of some of the more popular alternatives and the differences:
Simplecast vs Buzzsprout
You can find our full review of Buzzsprout here.
The platforms look very different but have a lot of similar features.
Both have the ability to create custom shareable videos, although you have a bit more control with Simplecast (customizing the background image, for example) and it's publicly available for your audience to use.
Buzzsprout has a built-in transcription service that you won't find with Simplecast.
Simplecast has more advanced statistics – and more ways to display them.
Simplecast has multiple user access levels, while Buzzsprout does not.
Overall, Buzzsprout is probably better for a newer podcaster while Simplecast is better for larger brands with multiple people managing the podcast.
Simplecast vs Transistor
Simplecast and Transistor are probably the most comparable in terms of design, features, and intended audience.
They both have excellent websites, embed players, and statistics – so I don't think you could go wrong either way.
Interestingly, Kickstarter has a podcast on both Simplecast (Just the Beginning) and Transistor (I Think You Two Would Get Along) but they also host smaller personal brands and podcasts of all types.
One big difference is that Transistor lets you host as many different podcasts as you want for one price, while you'll have to pay for each show on Simplecast.
Transistor even has its own Simplecast comparison if you want to see their point of view.